A Town Located at the Center of the Action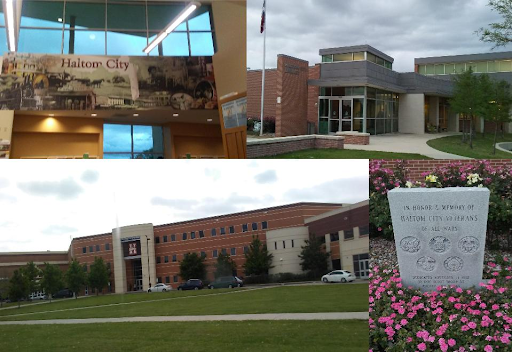 A centrally-located community of Tarrant County, Haltom City is just six miles away from downtown Fort Worth and within twenty miles of the area's international airport. With a population of just over 46,000 residents, it's a medium-sized city with plenty to offer its residents. Popular area activities include visiting the Birdville Historic Museum, sampling the wares at Texas Brewing, and getting in touch with your inner kid at the local toy museum. Top employers in the area include Tyson, Medtronic, and Birdville Independent School District.
Though Haltom City boasts its own unique character, it shares a few things with its neighbors. Foremost amongst these is its hot climate, which is characterized by blistering summers and cool winters. Without a reliable HVAC system, life in Haltom City would be downright miserable. When problems arise in your heater or air conditioner, don't panic. Pick up your cell phone and dial (817) 367-2074 instead. We'll be there in no time to return you to total home comfort.
Trust Williamson's with your ac in Haltom City.
Quality AC Replacement and Repair in Haltom City
Imagine it's the middle of August, and you just arrived home after a long day at the office. But you don't get relief when you open the front door. Instead, you get a blast of hot air and a thermostat stuck at 85 degrees. In an area like Haltom City, AC breakdowns like this can happen, but they don't have to induce panic. That's because you're just a phone call away from the AC repair experts at Williamson's.
Our technicians have been helping Haltom City stay comfortable since 1994. This experience means we've seen almost any AC issue you can imagine and know how to fix it. At the time of your appointment, a member of our team will arrive and perform an initial check. Once the potential issue is identified, you will be presented with a quote on repairing it. Things you can depend on us to handle include:
AC Repair
AC Replacement
AC Installation
AC Maintenance
Compressor Repair
Refrigerant Line Repair
Heat Pump Repair
Heat Pump Replacement
Heat Pump Maintenance
In instances where your air conditioner is beyond saving, our AC installation experts are just a phone call away. Our financing options and company discounts will help ease the stress on your wallet.
We're Here for You When the Snow Starts Falling
While people think of Texas as hot, it isn't without the occasional cold snap. For three months out of the year, in fact, average lows rarely break 40 degrees. In that time, Haltom City has to turn to rarely used heaters to stay warm. Much like their cousin the air conditioner, furnaces, and heat pumps grow more prone to failure with time. The passage of years can lead to issues both minor and major. In some cases, replacing the unit is the best decision financially. Rest easy knowing that no matter what the heating problem looms like, our HVAC experts are ready to help set things right.
You and others in Haltom City can trust us with the following heating services:
Heater Repair
Heater Replacement
New Heater Installation
Furnace Installation
Furnace Repair
Furnace Replacement
Furnace Maintenance
Heater Maintenance
To ensure your heater is ready for winter, it needs a yearly visit from a heating expert. During this annual tune-up, our staff will examine your heater for loose wires, worn parts, and other signs of damage. To explore the benefits of heating maintenance, visit this page or give us a jingle at (817) 367-2074.
Commercial Refrigeration and HVAC Services Haltom City Can Rely On
Companies in Haltom City need an HVAC partner they can count on when something goes wrong. For many local enterprise, that go-to company is Haltom City. This is because we have an established record of providing quality commercial HVAC services throughout the DFW area. Achieving that reputation was made possible by our continued dedication to customer support and our understanding of commercial enterprise needs. Our flexible hours limit business interruption. The depth of our expertise, meanwhile, ensures the correct diagnosis.
Our catalog of commercial refrigeration and HVAC services include:
Commercial Refrigeration
All that stock in your cooler is a sunk cost if you can't get it working. Fortunately, our Haltom City refrigeration experts are just a phone call away. Upon arriving, they'll take a look at your freezer or walk-in cooler. From there, diagnosis and a fair price quote will follow. Reach out to us at to schedule commercial refrigeration service in Haltom City.
Commercial AC
While they may look similar, commercial air conditioners are typically much larger than residential ones. Maintaining and repairing these units is best left to an expert in commercial air conditioning. This is doubly true in an area like Haltom City where triple digits are common. Put our 29 years of commercial AC experience to work for you.
Commercial Heating
Your company's furnace might spend most of the year collecting dust, but it's still vital to both client and employee comfort. Our commercial heating experts are here to ensure every one in Haltom City stays as snug as a bug in a rug. Consider signing up for a commercial maintenance plan for hassle-free heating service.
HVAC Finish-Outs
Williamson's partners with contractors to provide comprehensive finishing services in the Haltom City area. Whether you want the whole building to rely on one or many units, we can safely handle the installation. To schedule an HVAC finishing quote in Haltom City, call Williamson's. We look forward to helping make your building everything you dreamed of.
HVAC and Refrigeration Services Haltom City Relies On
Williamson's is a full-service HVAC contractor that proudly serves Haltom City and the rest of the DFW metroplex. Our company provides a wide variety of heating and air conditioning services, many of which are listed above. Because we are wholly dedicated to your satisfaction, we provide numerous options designed to suit your particular needs. Our technicians are not salespeople and will never push a product they would not use in their own homes. With over 29 years of commercial and residential experience, we're uniquely equipped to provide total home comfort.
Contact us at (817) 367-2074 to get your ac repaired or replaced in the Fort Worth area.