The Home of Heat Waves and Bearcats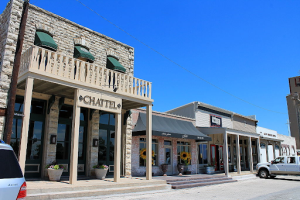 At just 1.9 square miles, Aledo is far from the biggest community in the Fort Worth area. But its population of approximately 5,000 makes up for it with family-friendliness and a top-rated school district. The oldest city in Parker County, Aledo originated from a mixture of railroads, farming, and Western ambition. And, for those looking for historic character and a quaint country feel, Aledo is tough to beat.
Like most of the cities we service, Aledo is marked by blistering summers with an average summer high of 94 degrees. But—as a resident of southern Texas—you're never more than a call away from Williamson's AC Contracting's quality HVAC services.
Trust Williamson's with your ac in Aledo.
Quality AC Repair and Replacement in Aledo
There are more than 400 medically recognized phobias. And, if you live in Texas, fear of broken air conditioners may be among them. For people who call Aledo home, this anxiety makes sense. A week without a functioning AC in the dead of summer isn't just annoying, it's a potential death sentence. But there's no need to fret when you're in need of an AC repair or replacement. A visit from Williamson's's HVAC experts is often enough to set things right.
The moment you spot an issue with your air conditioner, you should give (817) 367-2074 a call. You can count on our HVAC expert to arrive on time and thoroughly inspect the problematic equipment. After pinpointing the precise cause of your AC problem, he or she will present you with a comprehensive repair quote.
Our team of Aledo AC professionals is equipped to tackle:
AC Repair
AC Replacement
AC Installation
AC Maintenance
Compressor Repair
Refrigerant Line Repair
Heat Pump Repair
Heat Pump Replacement
Heat Pump Maintenance
If you are concerned about the cost of fixing your air conditioner, we invite you to check out our financing and promotional options.
Heating Services to Take the Bite Out of Aledo's Coolest Days
Snowbirds might seek shelter in Texas, but Aledo isn't without its cold snaps. For around a quarter of the year, in fact, average temperatures fall under 40 degrees. When Jack Frost strikes, your heater is pulled from its usual slumber and pushed right into a marathon. The sudden stress often cripples older furnaces and triggers the need for sudden repairs. That's where our heating service experts come in.
Our ample experience diagnosing and fixing furnace problems means we're good at getting things right. So, if you want heater repairs you can count on, we're proud to be your HVAC company. Below are a few heating services we provide in the Aledo area:
Heater Repair
Heater Replacement
New Heater Installation
Furnace Installation
Furnace Repair
Furnace Replacement
Furnace Maintenance
Heater Maintenance
Commercial HVACR Experts Serving in Aledo
Due to its commitment to economic growth, many businesses are proud to call Aledo home. Included in this number are Texas Galvanizing and Ancora Education. Fortunately, whether you run a gas station or a restaurant, our commercial HVAC experts are here to help. Open since 1994, our local company is highly experienced in the diagnosis and treatment of commercial refrigeration and HVAC issues. This, and our numerous guarantees, make us a great partner for your enterprise in the Aledo area.
We know how important uninterrupted operation is to you and your business. That is why we work closely with our business clients to minimize downtime. Our ability to offer service before and after normal hours allows us to provide service that fits your unique needs. As true commercial experts, we treat every project as its own entity and never rely on low quality or catch-all solutions. When it comes to total business comfort, Williamson's provides a number of services including:
Commercial Refrigeration
All that stock in your cooler is a sunk cost if you can't get it working. Fortunately, our Aledo refrigeration experts are just a phone call away. Upon arriving, they'll take a look at your freezer or walk-in cooler. From there, diagnosis and a fair price quote will follow. Reach out to us at to schedule commercial refrigeration service in Aledo.
Commercial AC
While they may look similar, commercial air conditioners are typically much larger than residential ones. Maintaining and repairing these units is best left to an expert in commercial air conditioning. This is doubly true in an area like Aledo where triple digits are common. Put our 29 years of commercial AC experience to work for you.
Commercial Heating
Your company's furnace might spend most of the year collecting dust, but it's still vital to both client and employee comfort. Our commercial heating experts are here to ensure every one in Aledo stays as snug as a bug in a rug. Consider signing up for a commercial maintenance plan for hassle-free heating service.
HVAC Finish-Outs
Williamson's partners with contractors to provide comprehensive finishing services in the Aledo area. Whether you want the whole building to rely on one or many units, we can safely handle the installation. To schedule an HVAC finishing quote in Aledo, call Williamson's. We look forward to helping make your building everything you dreamed of.
We Provide Top-Notch HVAC Services in the Aledo Area
Williamson's has been serving the residential and commercial HVAC needs of the Aledo since 1994. And, we owe our continued operations to the loyalty of our customers throughout the DFW metroplex.
By putting you first, Williamson's has gained a reputation as the go-to company for ac repair in Fort Worth. Our ample experience gives us insight into the quirks and oddities of almost every HVAC brand. This allows us to quickly diagnose your problem without having to schedule return visit after return visit. If there's ever a situation where our services do not meet your standards, we stand by our work with a comprehensive satisfaction guarantee.
With all that considered, why would you or your business go anywhere else for HVAC service in Aledo?