The Home of Longhorn Cattle and Sweltering Summers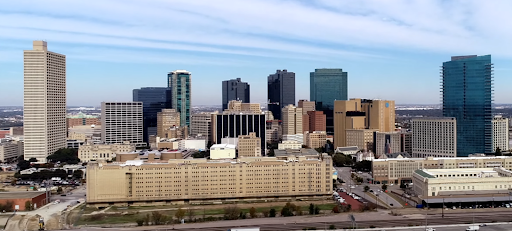 The 13th largest city in the United States, Fort Worth covers an approximate area of 350 square miles. Though it's the seat of Tarrant County, the city's footprint stretches across Denton, Parker, Wise, and Johnson counties. Now home to approximately one million people, this metroplex has come a long way since its origin as a military outpost and ranching hub. It's currently home to a number of museums, numerous company headquarters, and multiple universities. Its zoo is also rated top in the nation.
Like the rest of Southern Texas, it's also known for its sweltering summers and milder winters. But—as the recent blizzards show—comfort in Fort Worth should never be taken for granted. Luckily, Williamson's AC Contracting's residential and commercial HVAC specialists are here to ensure you are comfortable through both single and triple digits.
To schedule an ac repair or replacement in Fort Worth, give us a call at (817) 367-2074.
Professional AC Services in Fort Worth
Some people are terrified of clowns. Others shudder at the sight of spiders or rats. But real Texans panic at the sight of a broken air conditioner. And, this makes sense. The average high in August is 96 degrees, a temperature considered deadly in most places. Without a way to cool your home, it will quickly become untenable. That's where our team of AC repair and replacement experts come in.
The second you notice an issue with your air conditioner, give (817) 367-2074 a call. Our technician will arrive promptly and quickly uncover the issue. Then, he or she will present you with the repair or replacement options that match your needs. If you're concerned about the bill, we invite you to check out our Special Offers page and explore our financing options. In addition to AC repair in Fort Worth, our local AC services include:
AC Replacement
Compressor Replacement
New AC Installation
AC Maintenance
Heat Pump Repair
Heat Pump Replacement
Heat Pump Maintenance
Looking for a way to help your air conditioner go the distance? Tired of sky-high cooling bills? Worried about global warming? Then, you'll want to explore our AC maintenance options.
Heating Repair for Fort Worth's Cooler Days
Texas might be where many snowbirds go to roost, but it's not without its cold snaps. In fact, there are three months of the year where Fort Worth's average low drops to under 40 degrees. With this temperature drop comes potential heater issues and a lot of discomfort. Fortunately, whether that last ice storm has you looking to put in a proper furnace or you just need a heating diagnosis, Williamson's is ready to serve.
Our heating expertise is comprehensive and allows us to provide Fort Worth with the following heating services:
Heater Repair
Heater Replacement
New Heater Installation
Furnace Installation
Furnace Repair
Furnace Maintenance
Heater Maintenance
Commercial HVAC and Refrigeration Service in Fort Worth
There are a lot of businesses that call Fort Worth home, including Boeing, American Airlines, and Lockheed Martin. But nestled amongst these juggernauts are smaller, more intimate enterprises that need a commercial HVAC company they can rely on. If you fall into that category, we suggest getting familiar with the team at Williamson's.
Our commercial refrigeration and HVAC experts understand the requirements of businesses large and small. They are familiar with the regulations surrounding and the higher stresses placed on these larger systems. Because we know how important uninterrupted service is to you, we work around your schedule to meet your needs.
So, if you run into a heating or AC problem in your commercial enterprise, our staff are equipped to get the job done. For us, handling the following items is easy.
Commercial Refrigeration
All that stock in your cooler is a sunk cost if you can't get it working. Fortunately, our Fort Worth refrigeration experts are just a phone call away. Upon arriving, they'll take a look at your freezer or walk-in cooler. From there, diagnosis and a fair price quote will follow. Reach out to us at to schedule commercial refrigeration service in Fort Worth.
Commercial AC
While they may look similar, commercial air conditioners are typically much larger than residential ones. Maintaining and repairing these units is best left to an expert in commercial air conditioning. This is doubly true in an area like Fort Worth where triple digits are common. Put our 29 years of commercial AC experience to work for you.
Commercial Heating
Your company's furnace might spend most of the year collecting dust, but it's still vital to both client and employee comfort. Our commercial heating experts are here to ensure every one in Fort Worth stays as snug as a bug in a rug. Consider signing up for a commercial maintenance plan for hassle-free heating service.
HVAC Finish-Outs
Williamson's partners with contractors to provide comprehensive finishing services in the Fort Worth area. Whether you want the whole building to rely on one or many units, we can safely handle the installation. To schedule an HVAC finishing quote in Fort Worth, call Williamson's. We look forward to helping make your building everything you dreamed of.
Enjoy All That Fort Worth has to Offer With Help from Williamson's
We understand there are a lot of HVAC companies to choose from in the Fort Worth area, but we invite you to put us at the top of the list. Our HVAC company has been serving the area since 1994 and has the list of happy customers to prove it. From minor AC repairs to commercial cooler installations, we're here to handle your temperature control problems.
For prompt HVAC service in Fort Worth, we invite you to reach out to us at (817) 367-2074 or via our online form.